Thursday, June 23rd
1. Arrival in Portland
If you are flying from the Western side of the US, you might be okay flying in on Friday morning. We would prefer most people be here by Friday morning.
Friday, June 24th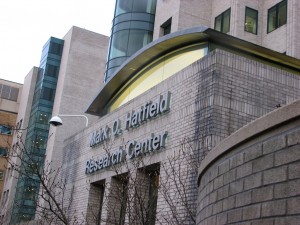 1. Individual research appointments
This appointment will be scheduled at OHSU's Clinical and Translational Research Center on the 10th floor of the Hatfield Research Center. They will last 1.5-2 hours.
During this appointment we will meet with families individually to collect biological samples (blood and a small skin sample) and examine your child.
We will start scheduling the times for the individual appointments as the meeting date nears. To help with this process, please inform Allison of your arrival time in Portland (gregorya@ohsu.edu).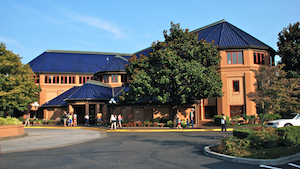 2. Friday night dinner
From 5:30-7:30 PM, we have planned a private dinner at the waterfront's Old Spaghetti Factory (link). This restaurant is located close to OHSU and the River Place hotel.
We'll need to ask you to pay your own way for this event.
Please start thinking about whether you'd like lasagna, chicken marsala, or pasta with marinara or mizithra sauce. From the kid's menu, they will be offering pasta with marinara sauce or mac 'n' cheese. As the date approaches, we'll ask you to make your menu selections and pay in advance.
Saturday, June 25th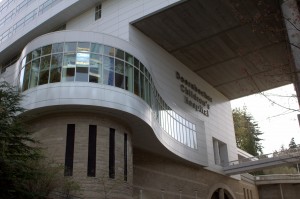 1. Mini-symposium
9:30 AM-12:30 PM in the Vey Auditorium at Doernbecher Children's Hospital
At this symposium you will hear from members of our team about current research and participate in a focus group about BPAN.
We are working on childcare in a room adjacent to the auditorium.
2. Lunch
12:30-2:00 Free lunch and social time near the symposium location
We are happy to host you for lunch and a visit from some very special therapy animals (we Portlanders can be a little quirky!).
3. Saturday Afternoon
Individual appointments with our team
Take some time on your own to enjoy Portland! See the bottom of the page for ideas.
Sunday, June 26th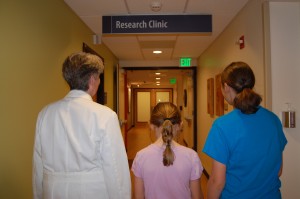 More time available for individual appointments that we will schedule soon.
Depart Portland at your convenience.
Fun things to do in Portland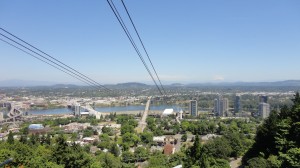 Oregon Zoo
Portland Children's Museum
Oregon Museum of Science and Industry (OMSI)
Powell's Books – the largest used and new bookstore in the world.
Voo Doo Donut — if you've ever dreamed about bacon, Captain Crunch, or a Mexican hot chocolate donut, this is the place for you! Crazy and delicious combinations, but beware of the line.
Portland has too many great restaurants, green parks, fun fountains and other attractions to list here. Let us know if you have specific questions. For those who plan to stay longer in the Pacific Northwest, locations such as the Columbia Gorge, Oregon Coast, Wine Country and Mt. Hood recreation are all nearby.