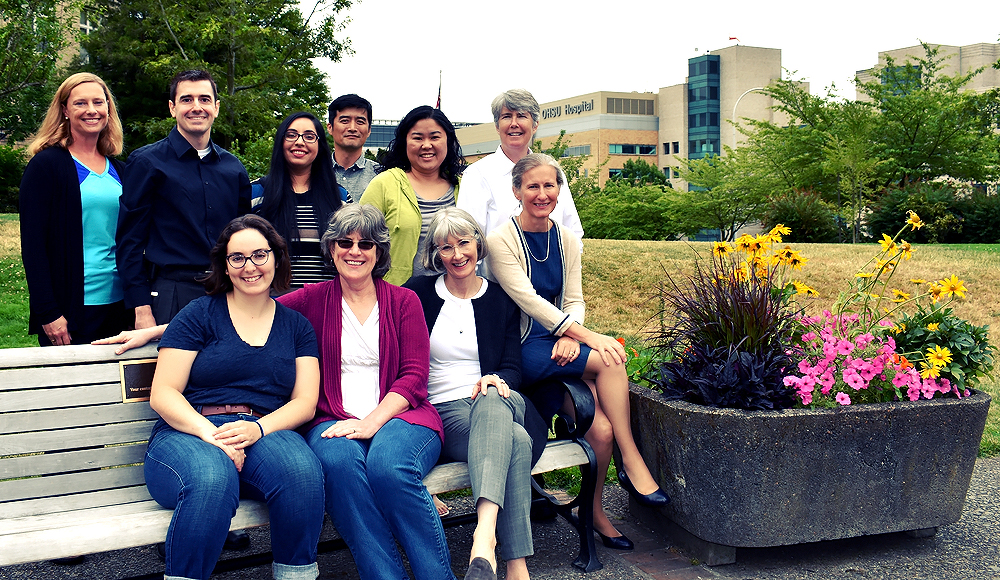 ---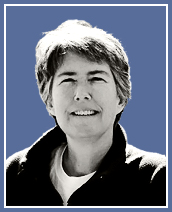 SUSAN HAYFLICK, M.D.
Dr. Susan Hayflick is a medical geneticist with a longstanding clinical and research interest in the NBIA disorders. In 1991, as a newly-appointed Assistant Professor at the Children's Hospital of Buffalo, Susan met a family affected by PKAN. Three of their four girls had Hallervorden-Spatz syndrome, the original name for this disorder. The combination of this Amish family's close knit community of support and the statistical power that their large family provided to hunt down the disease gene was a compelling lure for Susan. This one family set her career on a path to identifying NBIA genes, understanding how they work, and using this knowledge to develop better treatments.
At the time, disease gene discovery required comparing the spelling of genes between affected and unaffected people in the same family. Enlisting her mother's help to reconstruct the family tree, Susan travelled to the Amish and Mennonite Library in Lancaster, PA where they spent the day mapping this family's ancestry all the way back to the 1700s. Mother and daughter didn't miss the opportunity to share a piece of Pennsylvania shoo-fly pie, as well! By studying this family tree and DNA samples from several family members, Susan's research team was eventually able to discover the culprit gene causing their rare disorder.
In 1993, Susan joined the faculty of Oregon Health & Science University (OHSU). The gene responsible for the family's disease was localized to chromosome 20 in the late 90's. Then, in 2001, the PANK2 gene was discovered through research conducted in collaboration with Jane Gitschier, PhD and her team at UCSF. This was an entirely new gene at the time. On that memorable afternoon in March, Susan and her team had suddenly found the disease gene, identified its protein product, and traced the biochemical pathway interrupted by the disease. These insights even suggested a possible treatment. In one day a world of knowledge was opened.
Susan's research program has spanned more than two decades, leveraging new technologies and adding dedicated members to gain speed in recent years. Susan's team has discovered three additional NBIA disease genes (PLA2G6, FA2H, and WDR45), described new diseases and disease mechanisms, and developed a biomedical research field with a strong culture of data and resource sharing. Susan's success is built on close collaborations with scientists around the world, a strong partnership with the NBIA advocacy organizations, and an unwavering focus on the discovery and advancement of cures for each one of the NBIA disorders.
Susan is currently a Professor of Molecular & Medical Genetics, Pediatrics, and Neurology at OHSU. She has served as Chair of the Department of Molecular & Medical Genetics since 2007.
Degrees:
M.D., Pennsylvania State University College of Medicine, Hershey, PA, USA
B.A., Bryn Mawr College, Bryn Mawr, PA, USA
Internship/Residency:
Pediatrics, Maine Medical Center, Portland, ME, USA
Postdoctoral Fellowship:
Medical Genetics, Center for Medical Genetics, Johns Hopkins Hospital, Baltimore, MD, USA
Certification:
Clinical, Biochemical, and Molecular Genetics; American Board of Medical Genetics
---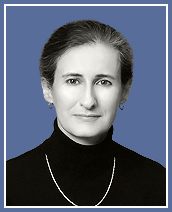 PENELOPE HOGARTH, M.D.
Dr. Penelope "Penny" Hogarth grew up in England and moved to the States to pursue her undergraduate and medical degrees at the University of Colorado. While attending school, Penny nourished her creative side and earned extra cash by doing professional photography work.
Following her residency in neurology, Penny completed a fellowship in Experimental Therapeutics & Movement Disorders at the University of Rochester in New York. During this time she learned the ins and outs of designing and running clinical trials, while mastering the complex art of movement disorders assessment and treatment. Her interest in genetic disorders was born when she had the opportunity to visit Lake Maracaibo, Venezuela—a remote area with a large and unusual Huntington disease population– as part of the U.S.-Venezuela Collaborative Research Project. The interests in Parkinson disease and Huntington disease that she cultivated during this time carried over when she joined OHSU, a nationally recognized leader in Parkinson's disease and movement disorders treatment, research, and education.
First based at the OHSU Parkinson Center of Oregon, Penny cared for patients with Parkinson disease, Huntington disease and other movement disorders, ran several large, multi-site clinical trials, and directed the clinical research program for the center. She cultivated her combined interests in neurology and genetics by participating in a clinic where she saw patients with various neurogenetic disorders. It was here that she met NBIA researcher Susan Hayflick shortly after the first NBIA gene discovery. Dr. Hayflick rapidly realized that Penny's expertise in rare movement disorders and clinical trials were invaluable to her NBIA research. Penny was intrigued by NBIA and has become increasingly involved in both clinical care and research in this area. She recently moved from OHSU's Department of Neurology to Molecular & Medical Genetics and more formally joined the NBIA Research Group at OHSU. This has allowed her to spend more time investigating NBIA, particularly the BPAN form, for which she was recently awarded new funding.
Degrees:
M.D., University of Colorado School of Medicine, Aurora, CO, USA
B.A., University of Colorado, Colorado Springs, CO, USA
Internship:
Internal Medicine, Saint Joseph Hospital, Denver, CO, USA
Residency:
Neurology, University of Colorado School of Medicine, Aurora, CO, USA
Clinical Fellowship:
Experimental Therapeutics & Movement Disorders, University of Rochester School of Medicine, Rochester, NY, USA
Certification:
American Board of Psychiatry & Neurology
---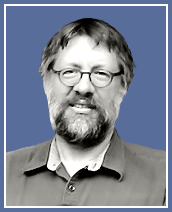 RANDY WOLTJER, M.D., PH.D.
Dr. Randy Woltjer is a neuropathologist with a research interest in degenerative diseases of the brain. His interest in NBIA began in 2008, when a local NBIA patient passed away and Randy became involved in the patient's brain autopsy. The comparison of NBIA to more common diseases, such as Alzheimer's disease and Parkinson's disease, is intriguing and suggests that studies of these diseases can inform one another about fundamental ways in which they begin and unfold in the brain.
One of Randy's duties is to lead a tissue repository, the Oregon Brain Bank (OBB), which collects brain tissue from deceased patients and matches it to the needs of researchers who study a host of brain diseases. Nearly 3,000 people have donated brain tissue to this bank; at any given time, the OBB is actively supporting the needs of dozens of research groups.
Randy started out his training in engineering, before switching to experimental physics in college. After taking a year off to read and think about the path he should take in life, he enrolled in medical school and trained in biochemical science. After a few years studying the biochemistry and genetics of cancer, he became interested in the possibility of applying the techniques he had learned to brain diseases. His first faculty position was at the University of Washington. There, he collaborated with scientists at OHSU, and by 2006 he was a natural candidate for leading the OBB as well as the neuropathology functions of the Oregon Alzheimer's Disease Center.
Degrees:


M.D., Ph.D., Vanderbilt University, Nashville, TN, USA
M.A., Michigan State University, East Lansing, MI, USA
B.S., Calvin College, Grand Rapids, MI, USA
Internship/Residency:
Pathology, Vanderbilt University, Nashville, TN, USA
Postdoctoral fellowship:
Pathology, Vanderbilt University, Nashville, TN, USA
Clinical Fellowship:
Neuropathology, Vanderbilt University, Nashville, TN, USA
Certification:
Clinical, Anatomic, and Neuropathology (American Board of Pathology)
---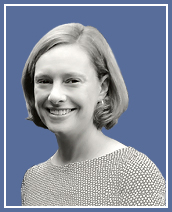 ALLISON GREGORY, M.S., C.G.C.
Allison Gregory first learned of genetic counseling when she was studying human biology as an undergrad at Stanford University. The challenges of understanding complex genetic concepts and helping all types of people understand them interested her, leading to graduate school at the Medical College of Virginia. Her first job was a traditional genetic counseling position in Los Angeles, working in a prenatal diagnosis clinic with pregnant patients and others with reproductive genetics issues.
After 7 years in Los Angeles, Allison was finally able to convince her husband to give up sunny Southern California and move back to Portland, her hometown. When she first met Susan Hayflick and Penny Hogarth, she was 6 months pregnant. Luckily, they were thinking about the long-term picture and hired her. Allison has been with the OHSU NBIA team for the last 12 years and has become passionate about the wonderful patients and families she meets as part of her work.
Allison's job description has changed substantially year to year, depending on the needs of the team and the current focus. She has maintained the NBIA research repository since she was hired; it has grown to a database of over 500 affected individuals and has been a powerful tool for gene discovery. She has developed a skillset for performing the regulatory duties related to clinical research studies and human subjects. In addition, Allison enjoys writing and has co-authored several academic articles with the OHSU team and other collaborators. Currently, she has moved into a project manager role, helping to develop the NBIAcure.org website, a new database, and upcoming clinical studies.
Allison works part-time to have time at home with her husband and two sons, who are active basketball and baseball players. When she's not spectating, Allison plays in a competitive tennis league. The entire family enjoys spending time at their cabin in Washington state, fly fishing, biking and enjoying the outdoors.
---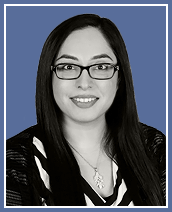 PUNEET RAI, M.S., C.G.C.
Puneet Rai was born in Punjab, India and moved to America when she was 6 years old. Growing up, she always loved science and wanted a career where she could help people. She did her undergraduate degree in Biological Sciences at Wayne State University in Detroit, Michigan. During a genetics class, she was introduced to the field of genetic counseling and realized it was the career she was meant to pursue. After being accepted into the genetic counseling master's program at California State University, Stanislaus, she moved to the Bay Area and got her first taste of life on the west coast.
After graduation, Puneet's first job was with Dr. Hayflick's lab at OHSU. She was responsible for developing the written and graphic content of the NBIAcure.org website. In 2014, she was hired as a genetic counselor in the OHSU Pediatric Genetics clinic and now splits her time between the OHSU NBIA team, the Pediatric Genetics clinic and the Adult Genetics clinic.
Puneet is fluent in Punjabi and has spent time learning Spanish, Hindi and Korean to various degrees. Her fasciation with the languages and cultures of the world led to her Bachelor's minor in International Studies. When she's not planning future trips around the world, she also loves to read, paint and cook.
---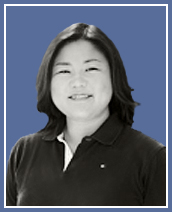 SUH YOUNG JEONG, PH.D.
Dr. Suh Young Jeong was born and raised in South Korea as a daughter of two mountain-loving geologists. During her father's sabbatical at Carleton University, Ottawa, Canada, he suggested to 12 year-old Suh that she study further outside of Korea one day.
After her undergraduate study at Chungnam National University, where she majored in Biochemistry, Suh went to McGill University in Montreal, Canada. As a visiting student, she still did not know which field or subject to pursue in her graduate study. At McGill, Suh met Dr. Samuel David and started working with a sky blue protein called ceruloplasmin to assess how a mutation in this protein caused brain iron accumulation and neurodegeneration. This misregulation of iron-induced neurodegeneration became the question of her life. After obtaining her Ph.D. degree, she continued to pursue the mystery of brain iron homeostasis in Dr. Tracey A. Rouault's lab at National Institutes of Health (NIH) and studied degeneration of motor neurons under iron starvation.
In 2014, Suh joined Dr. Susan Hayflick's group at OHSU to try and understand how iron accumulates in various types of NBIA. Suh is new to Portland and the northwestern part of the United States. In her free time, she loves to explore streets of Portland with her old and beloved DSLR camera.
---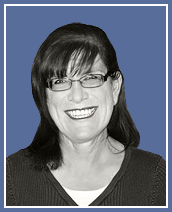 TANYA BROOKS, M.A.
Tanya Brooks received her MA in Anthropology from California State University, Hayward (now Cal State East Bay). She has spent much of her professional life supporting researchers and educators including jobs with the L.S.B Leakey Foundation and the California Institute of Technology. Tanya joined the MMG department and Hayflick lab in December, 2013. Her goal is to keep as much of the administrative "noise" away from the team as possible so they can focus on patients and research. Tanya and her husband are enthusiastic, active travelers.


---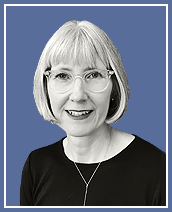 ALISON FREED, B.A.
Alison Freed returns to OHSU research after a hiatus to raise her two boys. Her previous research work at both OHSU and a Seattle biotech start-up ranged from fungal over expression of mammalian genes to AIDS, hematopoiesis and auto immune diseases such as lupus.
Born in the California Bay Area but raised in Oregon, Alison received her Chemistry degree from the University of Oregon, Honors College. After graduation and marriage she moved to Seattle, Washington where she worked for 5 years at Panlabs, Inc. Working in the early days of biotech, she worked to prove the feasibility of over-production of mammalian proteins for pharmacologic use. After moving to Portland, she began at OHSU in Dr. Grover Bagby's lab and later moved to Dr. Steve Hefeneider's lab to further the understanding of AIDS and lupus.
Alison is excited to work with NBIA families and patients. She has a particular empathy and understanding for their search for therapies and cures after her own family's experience with chronic debilitating illness.
When Alison is not spending time of her family and doing yoga she enjoys knitting, reading and entertaining.
---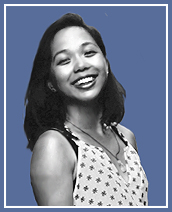 DOLLY ZHEN, B.A.
Dolly was born and raised in Oregon. Staying close to home, she graduated from University of Oregon with a Bachelors in Biochemistry. Dolly participated in research all four years of her undergraduate studies and found a passion for discovery. She is excited to continue doing research and learn even more with the Hayflick Lab as a research assistant. In her free time, Dolly loves to spend time outdoors hiking, biking, or soaking in sunlight. On a cold night, she likes to indoor climb or huddle at home with a book.

---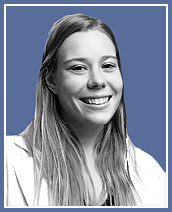 KATRINA WAKEMAN, B.S.
Katrina was raised on San Juan Island in Washington, and recently graduated from American University with a bachelors in Public Health. Katrina is excited to work in the Hogarth lab, and to learn more about clinical research. Outside of work she enjoys reading, hiking and running.

---